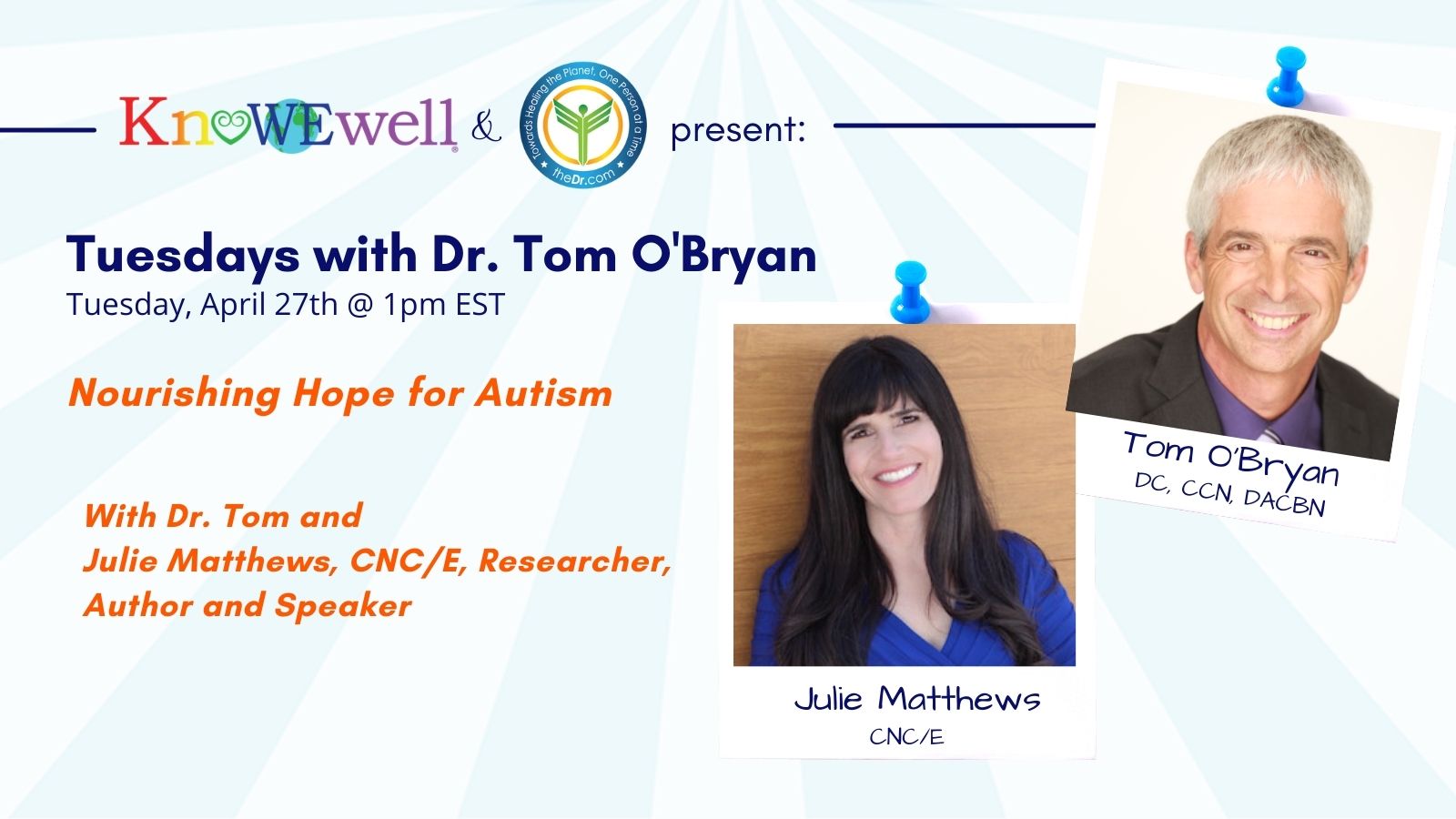 Tuesdays with Dr. Tom: Nourishing Hope for Autism

Julie Matthews, CNC/E, Researcher, Author and Speaker teaches parents that it's possible to Improve their child's health, learning, and behavior through science-based diet and nutrition strategies. She also teaches parents and practitioners that children with ADHD, anxiety, autism, and other needs can improve and heal through strategic personalized nutrition and dietary changes. This in turn helps their focus, mood, and behavior.
Join Dr. Tom O'Bryan and Julie Matthews as they discuss Julie's BioIndividual Nutritional Approach and practice of customizing diet and nutrition strategies to the unique biochemical and underlying needs of the individual, to help children with autism and ADHD live happy, healthy lives.
KnoWEwell® 
KnoWEwell is the one destination for today's trusted Regenerative Whole Health™ knowledge, resources and community. The global community and marketplace ecosystem collaborating to inspire and empower individuals to achieve WELLthier Living™.
Join the movement as we share knowledge and healing success stories, provide access to evidence-based resources, create meaningful connections and help today's providers, mission-aligned nonprofits and businesses opportunities prosper. 
We are transforming the healthcare we know.