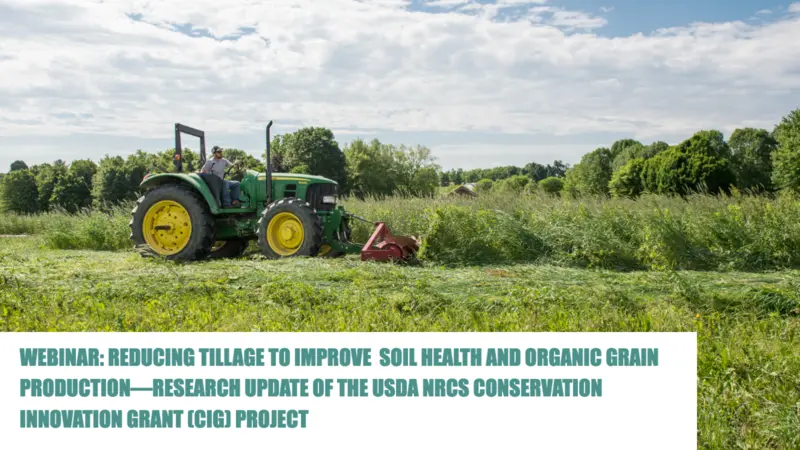 Webinar: Reducing Tillage to Improve Soil Health and Organic Grain Production- Research Update of The USDA NRCS Conservation Innovation Grant (CIG) Project

Reducing tillage is a challenging yet rewarding task for organic farmers. Different from conventional farmers who spray herbicides, organic farmers sometimes have to use frequent tillage to prepare the seed bed and/or to cultivate to control weeds, compromising their full potential in building soil health.
In this webinar, Dr. Yichao Rui, Principal Investigator, and Annie Benson, Research Technician, will provide an update of three years' research findings of the USDA NRCS funded Conservation Innovation Grant (CIG) project "Innovations in Cover Crop-Based Organic No-till Systems." The efficacy of innovative tools in terminating cover crops, controlling weeds, supporting yields, and maintaining soil health will be discussed. The challenges and opportunities in reducing tillage intensity and frequency in organic grain production systems will be highlighted.