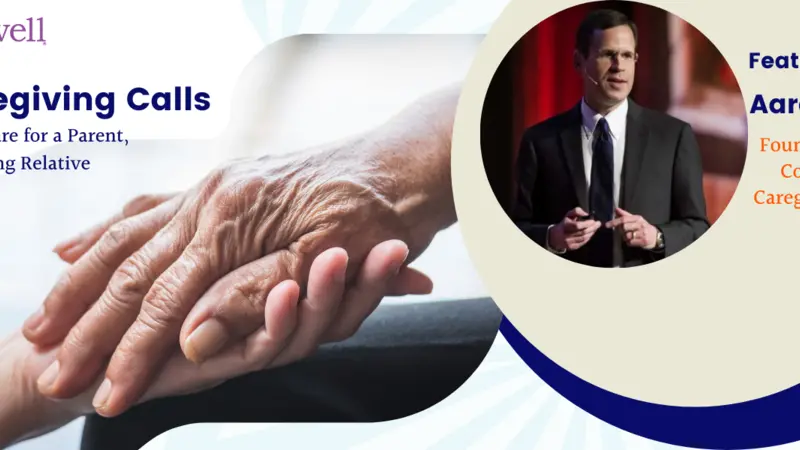 When Caregiving Calls

One of life's most challenging adjustments is the reversal of the caregiving role from being cared for by a parent to caring for that parent as they age.
Join us on Friday, November 20th, as we welcome Aaron Blight, Ed.D., Author from Caregiving Kinetics for a discussion on his personal experience as a caregiver, the lessons he learned, and his practical tips to help others as they become caregivers to aging relatives. His passion for sharing and teaching is evident in his book 𝘞𝘩𝘦𝘯 𝘊𝘢𝘳𝘦𝘨𝘪𝘷𝘪𝘯𝘨 𝘊𝘢𝘭𝘭𝘴, where he outlines tips and exercises to apply to the reader's own situation and helps them transform their lives.
KnoWEwell is a community and marketplace designed to transform healthcare. The one online destination for today's trusted Regenerative Whole Health™ knowledge, resources and community. We are an ecosystem collaborating to proactively prevent harm, address chronic diseases, and inspire and empower individuals to achieve WELLthier Living™ - Happy. Healthy. Abundant. Purpose-Filled.