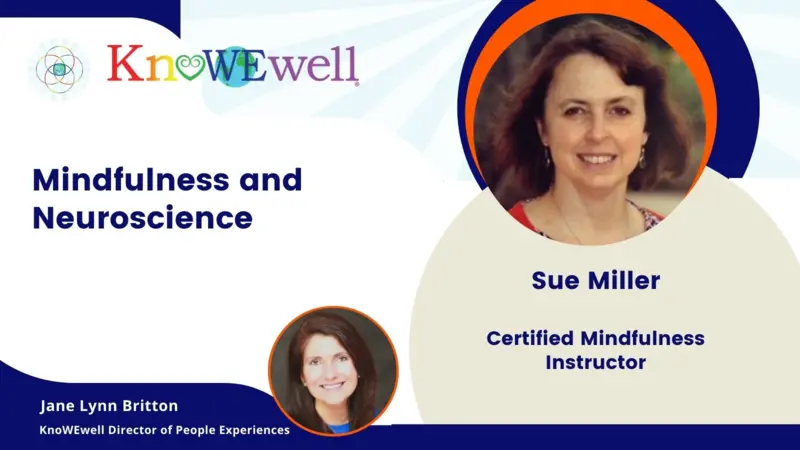 Mindfulness and Neuroscience

Break the cycle of stress and anxiety…and learn how to live a more physically and emotionally healthy life. Sue Miller, Certified Mindfulness Instructor, discusses the neuroscience behind Mindfulness and teaches a few simple techniques to train the brain to develop more focus and awareness and to help with Anxiety, PTSD, ADHD, Bipolar Disorder and more.  
KnoWEwell, P.B.C.
KnoWEwell is the global Regenerative Whole Health (RWH) benefits and services company. An award-winning, woman majority-owned, B Certified pending corporation and 1% for the Planet member.
We operate KnoWEwell.com, the one online destination for today's trusted Regenerative Whole Health knowledge, resources, and ecosystem collaborating to inspire and empower individuals to prevent harm, address chronic diseases and achieve WELLthier Living. 
We are on a mission to transform healthcare, as we share knowledge and healing success stories, provide access to screened, verified and background-checked RWH practitioners, as well as expert-led and peer-reviewed content, evidence-based resources, create meaningful connections, and help today's providers, mission-aligned nonprofits, and businesses prosper.