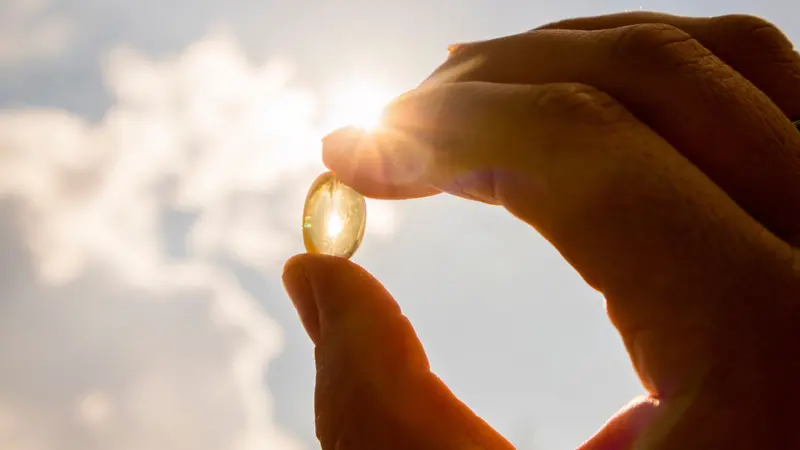 WELLthier Living and Aging
Journal Abstracts
Nov 09, 2022

WELLthier Living and Aging
Low Vitamin D May Increase Your Risk of Death
A new study has found that vitamin D deficiency increases the risk of death, and raising levels even slightly could decrease the risk.
More than 300,000 participants aged 37-73 years old with available vitamin D and genetic data were taken from the UK Biobank, a large-scale, prospective cohort from England, Scotland, and Wales with participants recruited between March 2006 and July 2010.
Death from all causes as well as from specific causes (cardiovascular disease, cancer, and respiratory) were recorded up to June 2020. During the 14 years of follow up, there were 18,700 deaths.
Risk for death decreased steeply with increasing levels of vitamin D until 50 nmol/L. Evidence for an association was also seen in analyses of death from cancer, cardiovascular disease, and respiratory diseases. Odds of death from all causes were estimated to increase by 25% for participants with vitamin D levels of 25 nmol/L compared with 50 nmol/L.
The findings were published in the Annals of Internal Medicine. 
REFERENCES

Sutherland, J., et. al. (2022, October 25). Vitamin D deficiency increases mortality risk in the UK biobank. Annals of Internal Medicine. https://doi.org/10.7326/M21-3324
Advanced Search on this topic