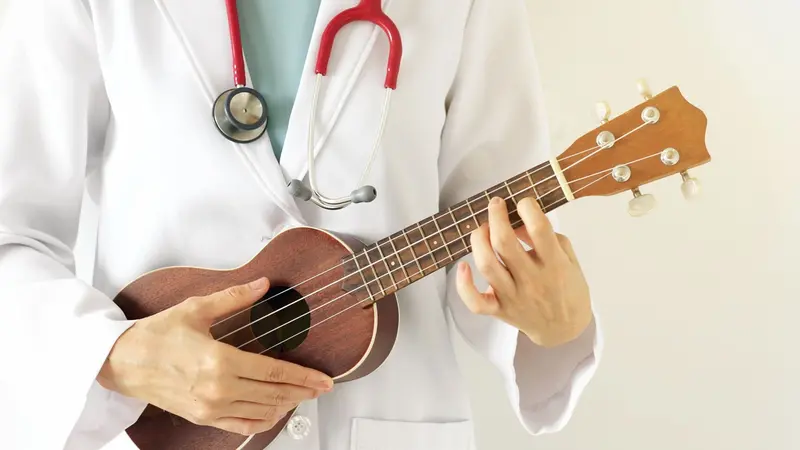 ARTFULLY PHOTOGRAPHER/Shutterstock
Journal Abstracts
May 23, 2023
Music Therapy and Pain Reduction
The health system faces challenges in providing effective non-drug treatment for pain and psychological distress, and effective, evidence-based strategies such as music therapy are needed.
A new study conducted by researchers at University Hospitals (UH) Connor Whole Health in Cleveland looked at patient outcomes in pain reduction after music therapy. This is the first and largest investigation of the real-world effectiveness of music therapy within a community medical center setting.
The study examined music therapy interventions provided to 1,056 adults who reported moderate to severe pre-session pain, anxiety, and/or stress between January 2017 and July 2020. Interventions included live music listening, music-assisted relaxation and imagery, and active music making.
After a single music therapy session, the patients reported clinically significant reductions in pain, anxiety, and stress. This benefit was not influenced by patients' demographic or clinical characteristics. Additionally, patients receiving a music therapy session in which pain management was a goal were 4.32 times more likely to report pain reduction than patients receiving a music therapy session in which pain management was not a session goal.
Music therapy may be a clinically effective tool for acute pain management across various inpatient adult populations. However, additional research is needed to determine which characteristics of music therapy interventions and patients influence pain change.
The findings were published in the journal Pain Reports.
REFERENCES
Advanced Search on this topic