The KnoWEwell Collaborative
A WELLTHIER LIVING WORLD ®
Together We Will Rise and Create the World We Seek.
Happy. Healthy. Abundant. Purpose-Filled.
The KnoWEwell Collaborative is the Regenerative Whole Health™ (RWH) global movement inspiring businesses, nonprofits, professional organizations, colleges and universities and the practitioners and professionals they have helped educate to unite and work together to transform healthcare.
Our programs amplify the impact of our network, so we can help individuals prevent harm and address chronic disease to ensure the thriving regenerative future of humanity and our planet.
THE TIME IS NOW
The global pandemic crisis impacts everyone. More than 50% of the population is suffering from an underlying chronic health condition and are at highest risk of severe side effects. The time to act and work together is now.
KnoWEwell Designed to Give 1% for a WELLthier Living World
From the very beginning, KnoWEwell was purposefully designed by our Founder to pay it forward, take responsibility, and make a positive impact on the underserved, society, our planet, and the factors influencing individual health today. 
KnoWEwell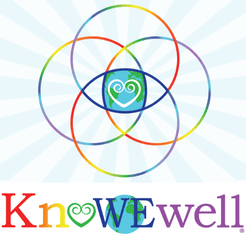 We envision a world where humanity and the planet are safe and thriving.
Our mission is to transform healthcare by inspiring and empowering individuals with knowledge, resources, and community to proactively prevent harm, address chronic illness, and create WELLthier Living™ – Happy. Healthy. Abundant. Purpose-Filled.
KnoWEwell's unique collaborative model and partnerships are designed to achieve our mission and grow the organizations of mission-aligned collaborative partners.
HOW KNOWEWELL IS DESIGNED TO GIVE AND GROW THE REGENERATIVE WHOLE HEALTH ECOSYSTEM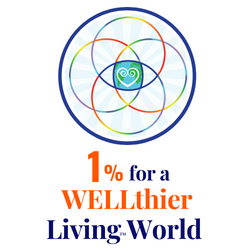 Bridging the Knowledge Gap, Growing Community Education
We know our health is just as much about personal lifestyle as it is environmental exposures. That's why KnoWEwell gives 1% for the Planet and created 1% for WELLthier Living.
We donate 1% to the traditionally underserved network of thought- leadership nonprofits that have been working to conduct research, make scientific discoveries, and educate today's providers to help prevent and address the root causes of chronic diseases. They are taking the time to understand the whole unique individual and influences – mind, body, spirit, environment, and life experiences.
Further, because we know 80% of healthcare takes place outside the doctor's office, these 1% for WELLthier Living nonprofits include those organizations that inspire hope and provide support to families, created by moms, dads, and passionate people that have found their life purpose through helping their children heal.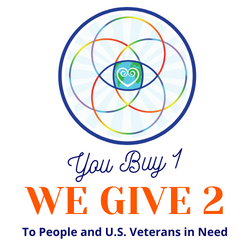 Access to RWH Benefits and Global Network of Trusted RWH Providers
For each KnoWEwell membership purchased, we donate 2 Regenerative Whole Health Benefits memberships to people and U.S. Veterans in need through our collaborative nonprofit partner eFundYourHealth to help them on their healing journey with access to today's knowledge, vetted providers, and community to make meaningful connections.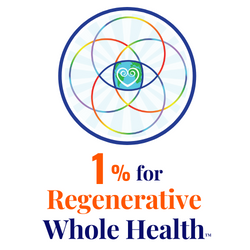 Bridging the Insurance Gap with Grants to Get Healthy
The solution is not a quick pill for an ill. It requires an investment of personal time, active learning, and participative engagement between the patient and the personalized team they create with best-matched, trusted Regenerative Whole Health providers that have today's knowledge and experience about how to prevent and address the root causes of chronic diseases.
We donate 1% of net revenue to the Regenerative Whole Health Fund, a 501(c)3 non-profit fund administered by eFundYourHealth.org, that assists KnoWEwell individual members in financial need to cover the uninsured costs of health and well-being services of providers/practitioners in the KnoWEwell network. 
JOIN the KnoWEwell COLLABORATIVE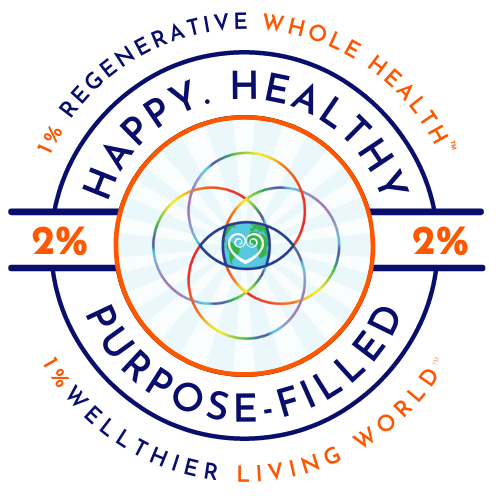 Yes, the health crisis is complex. But the solution is simple: We must take actions and responsibility to work together for healing, and to help each other rise, so we can ensure the thriving regenerative future of humanity and our planet.
We are a dedicated Regenerative Whole Health ecosystem of nonprofits, businesses, and individuals collaboratively taking actions and responsibility:
Providers who donate their services to those in need;
Donors who ensure their money makes a positive impact and matters more;
Conscious consumers who make educated decisions and purchases for our planet and a WELLthier Living World;
Leaders using business as a force for good;
Our mission-aligned, thought-leading, and inspirational nonprofit collaborative partner organizations and their dedicated volunteers.
Join our collaborative network to prove that when we all decide to work together and give a little more, those small collaborative actions add up to a world of difference.
SELECT YOUR COLLABORATIVE PARTNER OPPORTUNITY