Insights
Nov 30, 2021

Steppingstones Into WELLthier Living
I am often asked to share my story. While parts of it are scary, I believe that it will provide you with hope. I want you to know that no matter what you are going through, you can create goodness and find healing and happiness.
I grew up on pizza, Kraft mac and cheese, Doritos, chicken and rice with Campbell's soup, and cereal for breakfast and dinner. Fresh vegetables were only for Thanksgiving, Christmas, and Easter; the rest of the year, if I had vegetables, they came in a can.
My father had his first heart attack before he was 40 years old and died in his mid-60s from diabetes. My mother suffered with depression, severe high blood pressure, and chronic kidney disease. She too died young, at age 70, from kidney failure. 
I began my professional career as a certified public accountant in external audit with a Big Four accounting and consultancy firm. I moved on to senior roles in risk and compliance with Fortune 100 companies and then to co-founding a global strategic management consulting firm with specialties in education and integrating people, processes, and technology.
My journey into Regenerative Whole HealthTM (all global healing approaches, therapies, and practices that address the whole person—mind, body, spirit—connecting the dots between soil, food, lifestyle choices, and planet and people health) began in 2008 when I was having difficulty conceiving and considering in vitro fertilization. A friend suggested I consider a three-week detox as an alternative. Shortly thereafter, I became pregnant with my son. I was excited, yet worried at the same time. I feared my unborn son might end up with one of the chronic health conditions my stepsons and nephews faced each day—ADD, ADHD, Asperger's, severe allergies, and learning disabilities—or worse, autism, like our brilliant friends' children.
I began a deep dive into research to understand the causes of these chronic conditions and what I could do to protect my unborn son. This led me to choose an all-natural, medication-free childbirth. Unfortunately, his head broke my coccyx (tailbone) during delivery; definitely not a pain-free delivery. For almost two months, I slept in a hospital bed in our living room and needed a walker. It took nearly three years before I could sit without pain. Because I was nursing for the first two years, I didn't take pain medication. The silver linings were being forced to slow down, which gave me the opportunity to be fully present with our newborn son, and an introduction to chiropractic and acupuncture, which finally helped me heal my tailbone. In my free moments, I continued into dive into the research on a wide array of health and well-being topics from which we decide to raise our son, using natural, organic foods and products, and integrative healthcare. Today, my son is twelve years old. I am blessed that he is healthy, thriving, and has no chronic conditions.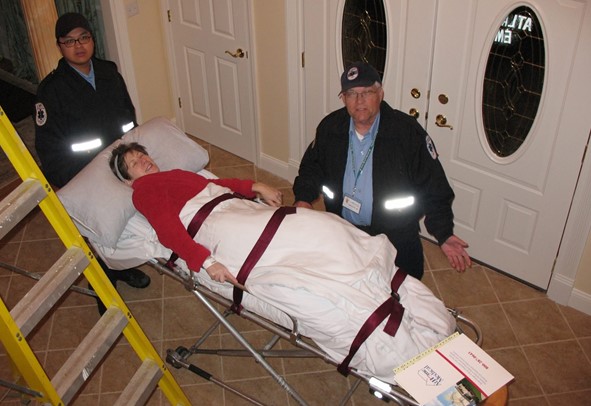 In 2012, my husband had a rapid onset of an extremely rare, autoimmune skin disease, pityriasis rubra pilaris (PRP), which forced him onto disability within a month. He described PRP as a sunburn from head to toe, skin pealing, itching, and an inability to control body temperature. The first thing I did was to take him to the nutritionist. Unfortunately, their personalities collided, he refused her advice, and the out-of-pocket cost of the visit and the prescribed supplements went down the drain. My husband opted for a conventional medical approach. The cocktail of immune-suppressant drugs he was prescribed began clearing the symptoms until they landed him in the ICU for a week. He almost died of methotrexate-induced lung injury (an adverse drug reaction). Thank God, he survived, but the PRP came back with a vengeance. The next round of immune-suppressant drugs ultimately cleared his symptoms months later but left him with severe side effects including alopecia universalis (complete loss of hair) and pseudo gout. The pseudo gout was so debilitating that I often had to cut his food for him at dinner.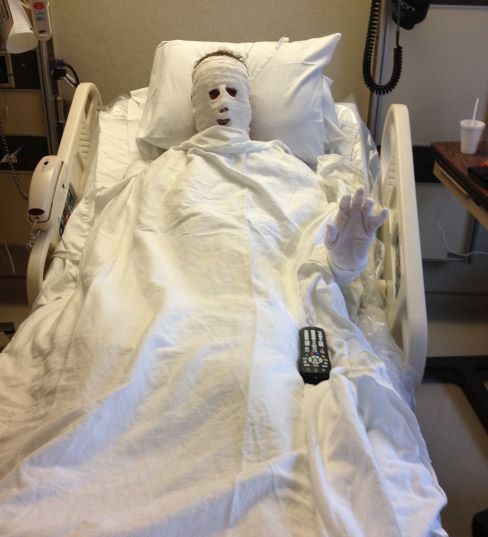 Determined to understand the cause and to find a cure, I again began researching and found my way to the Academy of Integrative Health and Medicine (AIHM) annual conference. The experience was unlike anything I had ever encountered. Dr. Mimi Guarneri (then-president of the AIHM and the co-founder of the Miraglo Foundation) spoke so passionately on the connections between our planet and people health that I felt deeply moved to become a Dream Builder for the AIHM Foundation.  It was there that I learned about functional medicine, the Institute of Functional Medicine (IFM), and the Cleveland Clinic Center for Functional Medicine. However, with a waiting list of over 1,500 people, the Cleveland Clinic could not confirm an appointment. My husband was in crisis, so I did what came naturally for me—I found a solution. I attended the Integrative Healthcare Symposium and sought out (and am incredibly thankful for) Dr. Jeffery Bland, the "father" of functional medicine, and worked with him to secure appointments at the Cleveland Clinic for my husband and me.
The functional medicine approach worked miracles for us. It identified the root causes of our chronic conditions. It facilitated the healing of my husband's lifetime eczema, eliminated his need for the statins that he had been on for ten years for high cholesterol, and addressed his debilitating pseudo gout. Today, he's not only pain free, but he regained his energy and joy in life, gets up every morning to exercise, and lost 30 pounds. As for me, the functional medicine approach cured my twenty-year IBS issue.
What came next made me keenly aware of the importance and depth of Regenerative Whole Health healing, and how it impacts our health and overall well-being. In January 2013, my younger sister was brutally murdered, and her body was discovered by my then-17-year-old nephew. The trauma experienced by me, my mother, nephew, and the rest of the family gave me a personal perspective of post-traumatic stress disorder (PTSD), anxiety, depression, and adverse childhood experiences. While incredibly painful, I found strength and healing through integrative healing practices, including the power of forgiveness, gratitude, and mindset. I also learned the vital importance of having a loving, supportive community of family, friends, and heart-centered healers.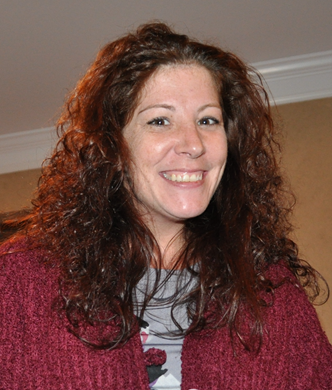 We have a Unique Journey and Purpose
I realized my journey didn't begin a decade ago when I started learning about Regenerative Whole Health. It has been a transformational lifetime journey of learning, creating, healing, overcoming challenges, building resilience, caring, and giving to others. I have come to understand and believe we all have a purpose in life. We are all on a unique journey of life experiences to learn, find our higher purpose, share, provide inspiration, and be of service to others.
I am a mom on a mission, a life coach, and a healer, as well as a health and well-being resource for my friends. I feel I needed to do more, to go beyond my community and help more people.
Journey of Challenges and Discovery
I had spent more than a decade exploring, learning through books, and traveling to practitioner-focused health and medicine conferences, experimenting, and searching for the right healing practices and practitioners for my family. The challenge I faced was trying to find the right preventative and healing knowledge and practitioners by navigating information and input across a vast, dispersed (and sometimes contrary) universe of resources. What I found was that each member of my family had unique needs, preferences, values, and a level of openness to trying different therapies. No one practitioner could solve every issue. Finding a practitioner that was the "right fit" – matching practitioners with the right skills and approach with the individual's personal preferences and personality – was the ultimate challenge. I also discovered that when I found the right fit, it made for a better practitioner-patient connection that led to enhanced communication, collaboration, and, ultimately, a better health outcome.
It was a difficult and expensive process to learn all the Regenerative Whole Health approaches and practices. The knowledge and resources are fragmented. Determining the credibility of the information was even harder. It was frustrating and took a tremendous amount of time and resources. I asked myself, "Why should others suffer through the same painful process?" I learned first-hand that when you are in a health crisis, you need help NOW! I decided to solve these pain points and began to design KnoWEwell. I went into a Flow and knew from that point on that I had been blessed to find my life's purpose.
My Sense of Urgency
The problems and solutions were clear to me. But I wanted to validate and learn more.
I expanded my research into broader healthcare-industry issues and trends, which led me to reports from the World Health Organization, World Wildlife Fund, and World Economic Forum. I gained a wholistic understanding of the ongoing and future impacts of the Industrial Revolution and Digital Revolution on individual health, society, the diversity of our planet's biodiversity and resources, as well as climate change and the resulting global health, environmental, and economic crises.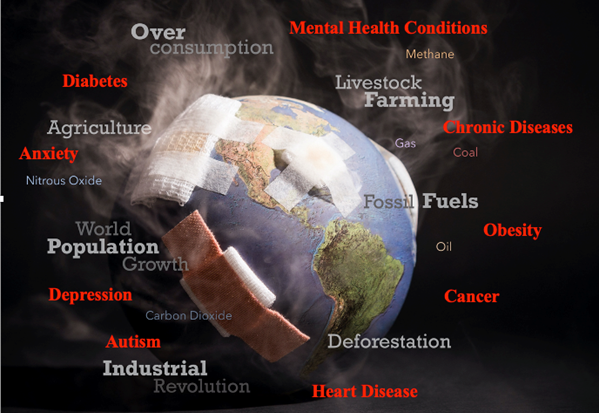 I developed a conscious understanding of the perilous state of the world and the connection between soil, food, lifestyle choices, and planet and individual health. Improving individual health would improve our communities, the environment, and the planet, and vice versa. This made me pause and think of my children, which intensified my already overwhelming sense of urgency and the need for KnoWEwell.
Hope for the Future
Chronic disease is on the rise. The planet is suffering. But there is still so much hope for the future. While science links our DNA to our ancestry, it is not necessarily our destiny. Our health and well-being are significantly affected by our lifestyle and environmental exposures. New scientific evidence supports my family's experiences that Regenerative Whole Health approaches and practices focused on the whole person – mind, body, spirit – are able to prevent and often reverse many chronic conditions.  With this knowledge and support of Regenerative Whole Health practitioners, individuals can be inspired, be empowered, and take control of their personal health and well-being.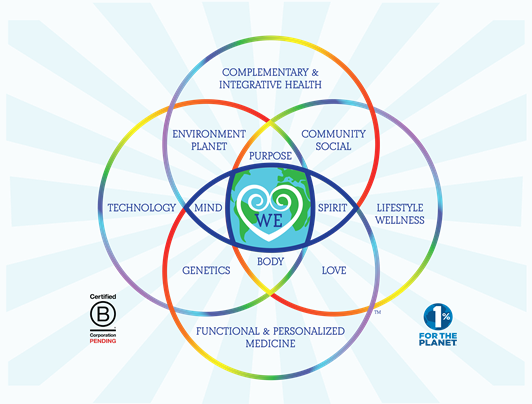 I designed KnoWEwell as an all-in-one solution to address the unique individual health and well-being issues, and the global health, economic, and environmental crises.  KnoWEwell is designed as a seamlessly integrated platform with community connections for knowledge, sharing, learning, and collaborative engagement between individuals and an ecosystem of Regenerative Whole Health practitioners, professional organizations, organic farmers, researchers and academics, and mission-aligned nonprofits, consumer organizations, and businesses.
Giving Back
My grit, determination, and successes are rooted in love and in my desire to prevent harm and protect my family. KnoWEwell is my way to pay it back to the Regenerative Whole Health community that helped my family heal and pay it forward to others to make it easier for them on their journey to healing, and optimum health and well-being.
My journey has been steppingstones into WELLthier Living™ – happy, healthy, abundant, purpose-filled living. I've come to realize that wealth goes beyond financial success.  Health goes beyond not being sick. Life's most abundant joy comes from finding your unique life's purpose, being in service to others and being with the people you love.
It is my faith and hope that together WE can create WELLthier Living™ for ourselves, our families, our communities, and our planet. That together WE can make the shift from fear to love, from darkness to light and love. WE can bring consciousness of connections into our daily practices and respect for the delicate balance of our mother Earth so that we all thrive and prosper. Together, WE inspire and empower a WELLthier Living World.
Advanced Search on this topic